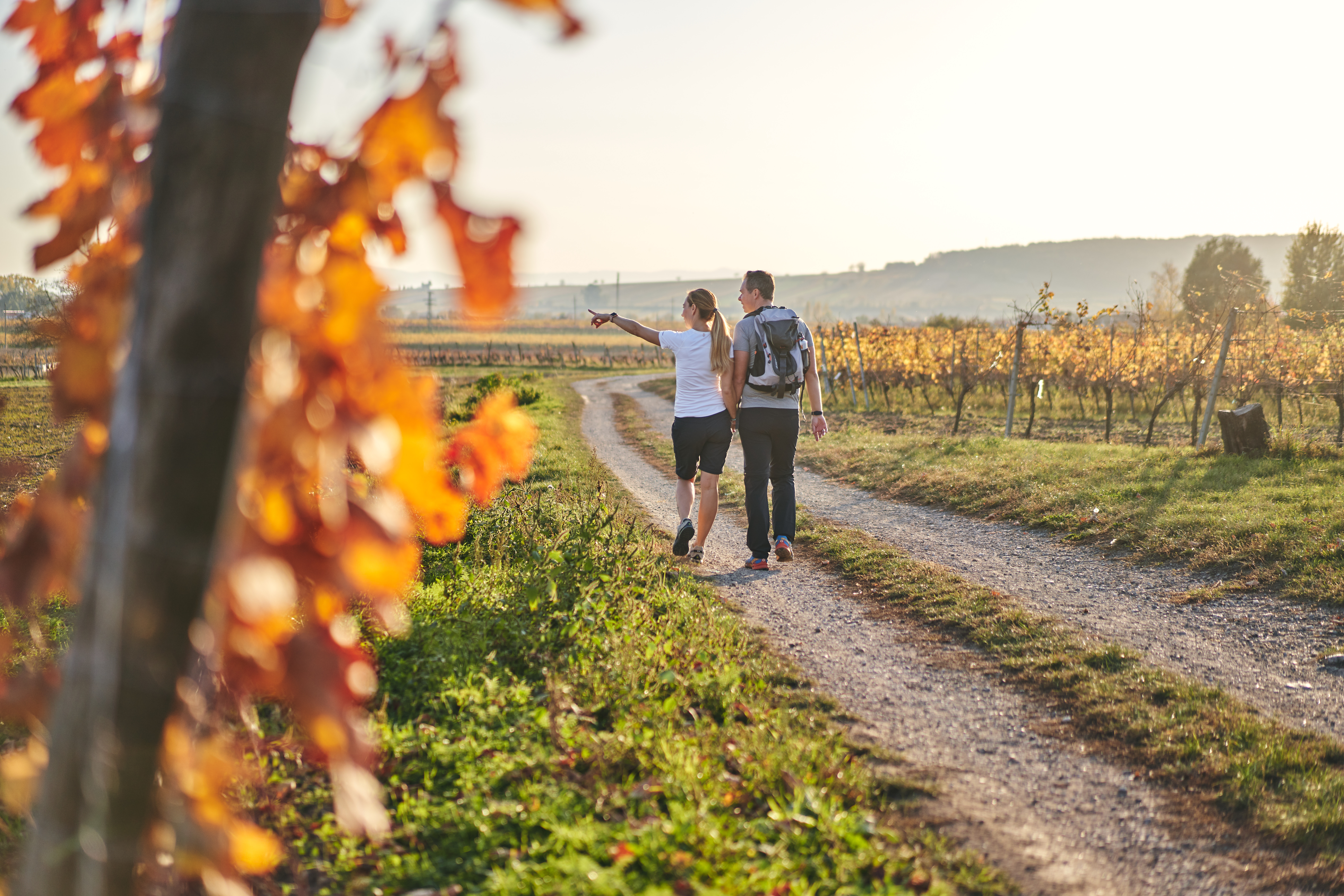 on a journey of discovery in the region
Sun-kissed Burgenland
"Do as the sundial does, just count the beautiful hours."
There is plenty to count on in Central Burgenland, where the sun shines more often and for longer than elsewhere.
The beautiful, long summers and mild, short winters invite you all year round to discover the gently hilly surroundings of Lutzmannsburg with its idyllic orchards and vineyards, its extensive deciduous forests and sprawling fields.
In addition to the charming landscape, the surroundings of Lutzmannsburg also offer a variety of exciting excursion destinations for those interested in culture as well as for active holidaymakers.
To Raiding, for example, the birthplace of Franz Liszt, where a museum and the Liszt Festival Raiding with events in May, June and September keep the life and work of the famous composer alive.
Or to the stone witnesses of the past, Schlaining Castle, Lackenbach Castle and Forchtenstein Castle, which houses one of the few art chambers in Europe that has been preserved in its original location.
Those with a thirst for exercise will get their money's worth with trolley rides along the romantic railway line through Blaufränkischland, as well as golfing, climbing in the Lutzmannsburg high ropes course or cycling tours on the well-developed cycle routes throughout the Mittelburgenland.
But it is not least the wine that determines the character of the country and the people in Lutzmannsburg and the surrounding area.. Red wine is cultivated on more than 2,000 ha of vineyards in the wine region of Mittelburgenland, known as "Blaufränkischland", preferably the grape variety "Blaufränkisch". Besides Lutzmannsburg, Deutschkreuz, Horitschon, Neckenmarkt and Raiding are among the hotspots of viticulture. Here you can not only taste the wine in wine shops and at the winegrowers themselves, here you can really celebrate it on wine walks and at the numerous wine festivals.